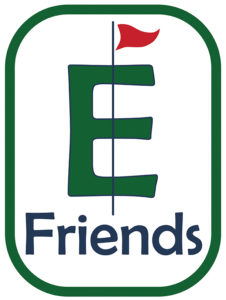 We are grateful for the many ways cottagers give to Epworth. Their generosity of time, talent and funding to the Church Association nd the various Assembly committees is essential to all these groups.
There are also those who wish to contribute directly to the Assembly in ways that are not addressed by the Church or these Assembly committees — or who have particular interests and wish to give in specific ways.
In the past, there has not been a ready means for cottagers to make such gifts — or for the Assembly to receive them. The Friends of Epworth now exists to promote and recognize these gifts.
A few examples of these types of gifts to the Assembly in recent years …
•    The washer/dryer for the current maintenance facility
•    The cleanup of Devil's Hole
•    Golf clubs for the Youth Golf program
•    The gazebo in the Hotel Courtyard
To facilitate contributions through the Friends of Epworth, the General Manager and Board of Trustees hosts a rotating "wish list" of items or services that would help meet Epworth's needs or provide welcome enhancements. While all gifts are encouraged, gifts with restrictions or requiring ongoing maintenance or budgetary support are subject to approval by the General Manager and/or Board.
Gifts to the Assembly through the Friends of Epworth will be recognized, both individually and publicly.  Donors have the option to select whether public appreciation of their contributions should be expressed by name, family, cottage, or anonymously.
Please continue to support the Church Association and the various Assembly committees. To contribute directly to the Assembly as a Friend of Epworth, please contact the Epworth office at 231-843-8011 or at office@epworthheights.net.
How to Make a Gift
To make a contribution, click here to donate , where you are welcome to use your credit card or a PayPal account. If you would like to cover the cost of the cc/PayPal transaction, add 3 percent. You can also send a check to the Epworth Assembly, 1161 N. Lakeshore Drive, Ludington, MI 49431. Comment in the Notes section to let us know what your donation is for. We'll do the rest.
Your Development Committee –
Lindsey Hunt Koczenasz, Chair
---
The Wish List
AED                                                            $1,800.00 (2)
Automated external defibrillator for each space, golf and tennis.
Channel walkway addition                       $4,000.00
(Two sections, adding 116 feet total)
MAINTENANCE CREW SUPPORT AND FACILITY UPGRADES
(Prices are for payment by check. Add 3 percent for cc and PayPal payments, please. Thank you!)
STORAGE ROOM
Self-Closing Flammable Liquid Storage Cabinet  $1,500.00
The maintenance crew works with many chemicals that have the potential to be dangerous and/or hazardous. This cabinet would protect the new building and the staff.
Garage door opener (1)                     $700.00 each (Or any amount toward either door)
Automatic openers on the shop garage doors improve safety and efficiency.
12-volt battery jump starter                 $160.00
Shelving rack with bins & wheels         $170.00
Lift kit for trucks                                $1,500.00
This would be added to the hoist to allow for work on grounds' trucks in addition to the golf carts and mowers it is able to lift currently.
Air compressor tubing system         $3,700.00
This would allow for air-powered tools throughout the building.
Dust collection system                     $5,850.00
Minimize particles in the woodworking area to create a healthier environment for employees and reduce damage to tools and equipment
Tonnage-capacity floor jack                  $800.00
12-volt battery jump starter (1)             $160.00
---
Momentum 5×5                          $2,500 (Any amount toward this purchase)
Help us fund this meaningful project to encourage investment in the Ludington community. Epworth teams with the Ludington & Scottville Area Chamber of Commerce to fund a $5,000 prize to the winner among five local entrepreneurs. The business owners each give 5-minute presentations to a panel of five Epworth judges, who select the winner, all in a special event at the Auditorium. The event is related to the $50,000 Momentum Business Plan award the chamber provides with partners, including the Pennies from Heaven Foundation. The first winner was Sister Bees in 2018. The second was My Inspired Studio in 2019. There was no event in 2020 due to COVID-19. House & Harbor won in 2021. Lakeshore Swim School won in 2022. All of the businesses that have won have become thriving, successful businesses in our community
GOLF
Golf Shack Water Bottle Filling Station                     $2,500.00 (Any amount toward this purchase)
Provide any amount of funds to help with a water bottle filling station.
Adirondack Chair & Table Set for Golf Shack Patio (1)   $525.00 each by check ($540 using cc or PayPal)
2 Polywood Adirondack Chairs and one table (3-piece sets)
HOTEL
VETERAN'S MEMORIAL WALL
Polywood Benches (1)    $700.00 each by check ($721 using cc or PayPal) 
Polywood Chairs (4)    $400.00 each by check ($412 using cc or PayPal)
Polywood is one of the best new inventions since sliced bread! This outdoor furniture is made from recycled material and comes with a lifetime warranty. Benches and chairs near the plaque will give cottagers the opportunity sit down and enjoy the view in all directions.
---
Thank you, donors. For a list of donors, see the Donor area under Culture of Giving.